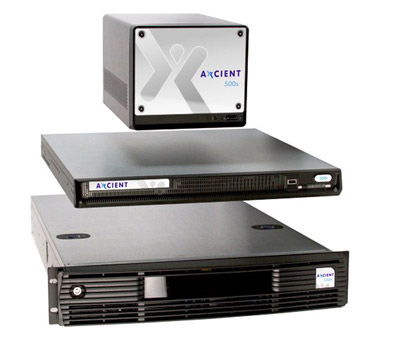 Axcient, Mountain View, Calif., came out of stealth mode in 2009 with the introduction of a hybrid storage service that combines an on-premises storage appliance with an Internet-based storage service that together lets customers back data up both locally for fast restores and online for safe archiving.
Axcient's hybrid storage protection strategy includes two parts.
The first is "cloud" storage, whereby customer data is encrypted and sent over the Internet to be stored in a redundant storage infrastructure that is owned and hosted by Axcient itself in multiple collocation sites.
This is tied to an appliance with a capacity of between 500 GB and 10 TB for local backup and recovery. Built in conjunction with Bell Microproducts, the appliance includes RAID capability and redundant power supplies. Incremental changes in customer data is encrypted and backed up on a regular basis.
In May, Axcient secured a new round of funding worth $2 million, a follow-up to its A-round of $6 million.
The company is pursuing a channel-only business model.