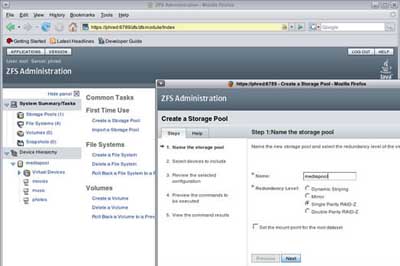 7. (tie) Sun Microsystems
Like nearly all the systems and storage hardware vendors, Sun offers a wide range of storage-related software with its hardware.
For Sun, this includes offerings such as the Sun Storage Archive Manager, which classifies and archives data, and Solaris ZFS, an advanced open-source file system which provides data integrity and manageability.
However, Sun's channel partners typically use Symantec's Veritas Storage Foundation software suite to manage and protect data.