HP Vs. Dell For 3PAR: Winners, Losers, No-Shows
6:57 PM ET Wed. Aug. 25, 2010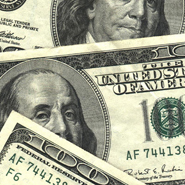 If HP Gets 3PAR, Dell Wins Something At Least
HP may eventually outbid Dell over 3PAR. In that case, Dell at least would not have to spend nearly $2 billion of its cash hoard to acquire the company.
In addition, should HP triumph, 3PAR would be on the hook to pay Dell a termination fee of $53,500,000. That amount can buy a lot of bandages and ointment for broken-hearted Dell shareholders.
UPDATE: 3PAR on Aug. 26 updated its termination fee to $72 million, a sign that it really hopes Dell rather than HP acquires it.