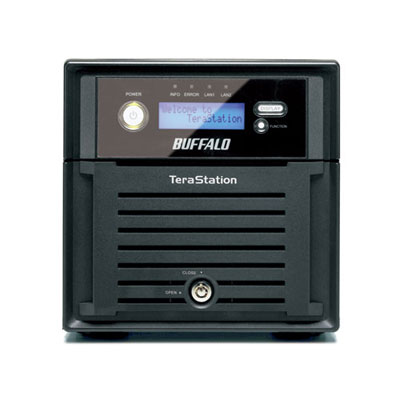 Buffalo Technology: SMB Network Storage
Buffalo Technology, Austin, Texas, used CES 2011 to introduce its TeraStation Pro family of network storage solutions. The five models in the new family are built on the Intel Atom D510 dual-core processor, and offer such business-class features as Active Directory support, disk quota support, data replication with device failover, dual Gbit Ethernet ports, hot-swap hard drives and ten licenses of NovaBACKUP Business Essentials software. They scale to up to 24 TBs of capacity.
The new TeraStation Pro appliances are slated to ship next month. The highest-end model, the TeraStation Pro 8, is list-priced at $6,499.99 with 24 TBs of capacity.