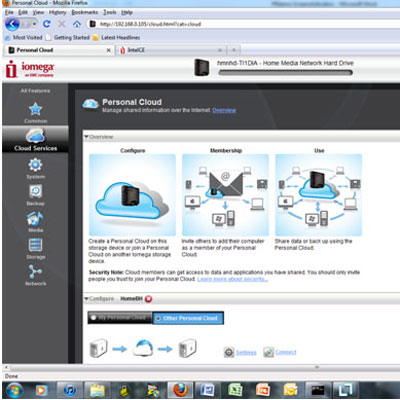 Iomega: Personal Storage Clouds
Iomega, San Diego, introduced its new Iomega Personal Cloud technology which allows a user to open access to his or her files to multiple users who can share and edit those files via secure login from anywhere in the world with no remote access fees. The host of the personal cloud can invite up to 250 other users or devices to join with a password and an invitation access code to form an encrypted connection between the users.
The Personal Cloud technology will be bundled free of charge with all Iomega's NAS devices in the first quarter of 2011.