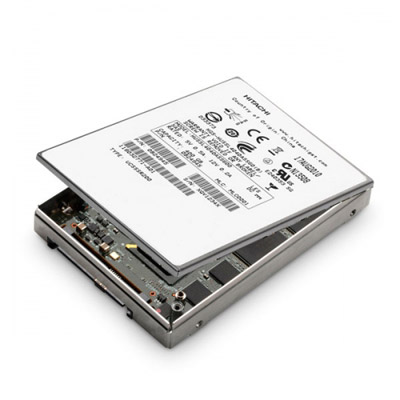 Hitachi GST: Last Call For SSDs
Hitachi GST, which is in the process of being acquired by Western Digital, this year released one of its last SSD families before the acquisition closes.
Hitachi GST's new Ultrastar SSD400S family comes in 100-GB, 200-GB, and 400-GB capacities, and is based on SLC NAND flash memory. The drives, which were developed with technology from a long-term Intel relationship, are available in either 2.5-inch, 6-Gbps SAS or 3.5-inch, 4-Gbps Fibre Channel models. The SAS models can reach up to 535 MBs per second read throughput and 500 MBs per second write throughput.