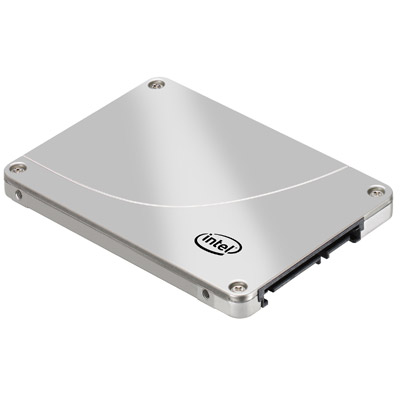 Intel: Bringing The Cost Down
Intel's new third-generation Intel SSD 320 Series of drives, based on the company's own 25-nanometer NAND flash memory, replaces its previous Intel X25-M SATA SSD family.
The new Intel SSD 320 Series comes in 40-GB, 80-GB, 120-GB, 160-GB, 300-GB, and 600-GB versions. They feature a 3-Gbps SATA, and offer up to 39,500 input/output operations per second (IOPS) random reads and 23,000 IOPS random writes on the highest-capacity models. Sequential write speeds were doubled from the previous generation to 220 MBs per second, while sequential reads are done at up to 270 MBs per second. Prices in 1,000-unit quantities range from $89 for the 40-GB model to $1,069 for the 600-GB model.