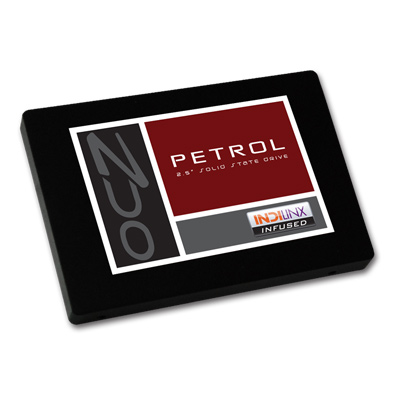 OCZ: High Performance, Low Latency
San Jose, Calif.-based OCZ Technology Group last month launched its Indilinx Everest-based Petrol SSD series targeting cost-sensitive applications requiring high-performance storage.
The MLC NAND-based OCZ Petrol Series, which is slated to ship shortly in capacities ranging from 64 GBs to 512 GBs, delivers bandwidth up to 400 MBs per second and 35,000 IOPS. Features specific to OCZ's Indilinx SSD line include proprietary page mapping algorithms for steady mixed-workload performance, and latency reduction technology for access times as low as 0.06ms.