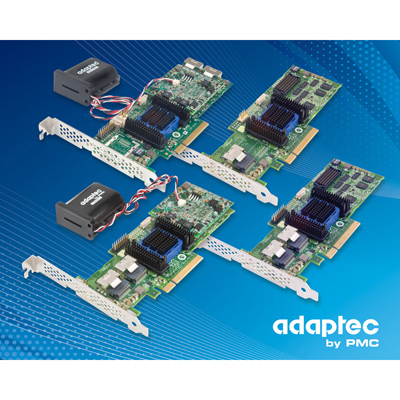 PMC-Sierra: Flash Cache For Fast Apps
PMC-Sierra, Sunnyvale, Calif., in October unveiled its new Adaptec Series 6Q with maxCache 2.0 SSD caching solution for accelerating data center and cloud computing application performance. The maxCache 2.0 uses SSDs to cache frequently accessed data with an intelligent, learned-path algorithm to improve hard drive-based array performance. It also supports write caching to expand the application workloads that can benefit from this technology.
The Series 6Q will ship standard with PMC's second-generation Zero Maintenance Cache Protection, which uses super capacitors to eliminate the maintenance and environmental costs of lithium ion battery-based solutions.