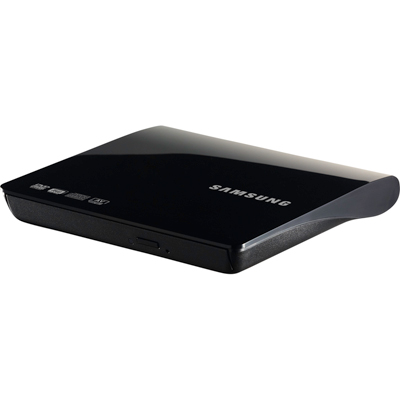 Samsung Semiconductor: Wireless + Optical Drive = Easy Content Sharing
At CES, Samsung Semiconductor unveiled its new Optical SMART Hub which targets fast and easy content sharing. It combines an external optical disk drive with a wireless access point to provide simple backing up and accessing of media files for PCs, tablet PCs, smart phones, or smart TVs. In addition, users can wirelessly stream and play CDs and DVDs on their smart devices to listen to music or watch movies. The SMART Hub also allows CD and DVD writing functions without needing to turn on a desktop or notebook PC.
An Android app for the SMART Media Hub will be available when it launches later this quarter, with an app for the iPhone set to launch soon after. List price is set at $129.99.