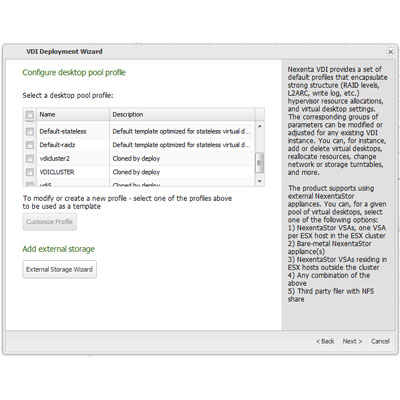 Nexenta: Storage For VDI
Nexenta, Mountain View, Calif., formally introduced its new NexentaVSA For View, virtual storage appliance for use with VMware vSphere and View to deploy a customized storage platform with the virtual desktops. The solution is currently in beta testing.
Nexenta is looking to recruit solution providers. The company is offering partner discounts of up to 40 percent, with average initial sales of Nexenta systems expected to be about $50,000. A NexentaVSA solution, along with all the necessary software, hardware, and storage, costs about $350 per user.