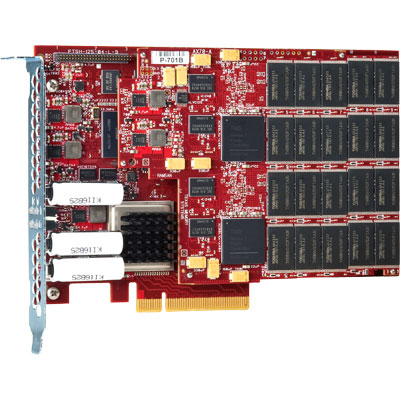 Texas Memory Systems: New PCIe Flash Bundle With NEVEX
TMS this month introduced the RamSan-80, a 450-GB eMLC Flash-based PCIe board integrated with CacheWorks software from Toronto-based NEVEX Virtual Technologies aimed at accelerating IO-intense applications and alleviating latency in virtualized applications.
The RamSan-80 plugs into a server's PCIe connector to provide a fast, direct connection to memory resources in order to minimize latency issues caused by disk or RAID controllers, network protocols, switches, as other hardware and software in NAS and SAN topologies. NEVEX CacheWorks optimizes virtual application performance and leverages the Windows memory cache to make better use of existing storage capacity. The bundle is now shipping.