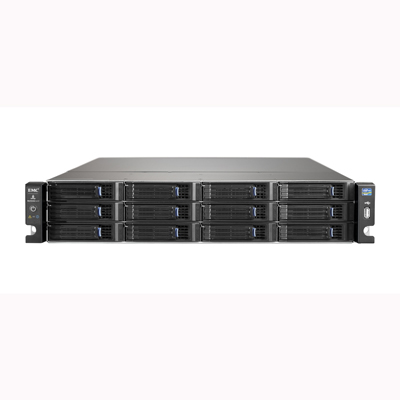 Iomega Moves Higher Into SMB With New Array
Iomega, a San Diego, Calif.-based EMC company, launched the new Iomega StorCenter px12-450r Network Storage Array for SMB, remote and branch office, and distributed enterprise use. The StorCenter px12-450r features the new Intel Xeon E3-1200 v2 processor, 8 GBs of RAM, and a new version of the EMC LifeLine storage operating system. It is also ready for 4-TB hard disk drives and for use in 10-Gbit Ethernet networks.
The StorCenter px12-450r software stack includes such applications as video management systems for surveillance and a version of the McAfee VirusScan Enterprise running natively on the storage.