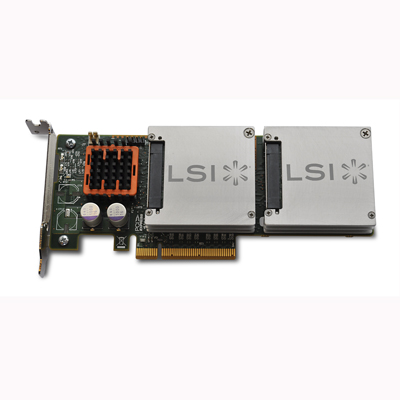 LSI: Bringing PCIe Flash To EMC And Cisco
LSI unveiled at EMC World its Nytro WarpDrive PCIe flash adapter. The adapter, a custom version of its Nytro WarpDrive mezzanine card for Cisco UCS B-series Blade Servers, is also the base product on which EMC's VFCache PCIe Flash card is based.
The LSI Nytro WarpDrive PCIe flash adapter solution combines EMC's VFCache intelligent caching software with the LSI adaptor to automatically cache frequently accessed data to accelerate the performance of mission-critical database environments such as Oracle and Microsoft SQL Server without disrupting existing storage architectures in Cisco blade server environments. It is slated to ship in the second half of 2012.