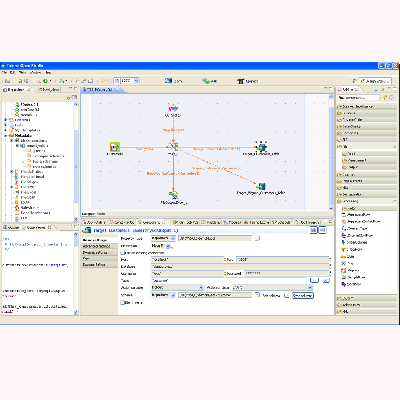 Talend: New Big Data Integration Solutions
Talend, a Los Altos, Calif.-based open source software developer, used EMC World to unveil the availability of the company's data integration and data quality solutions for the entire EMC Greenplum database and data analytics portfolio, including Greenplum Database, Greenplum Unified Analytics Platform, Greenplum HD, and Greenplum MR.
The Talend Platform for Big Data offers tools to load, extract and cleanse data located in diverse data sources while providing centralized management of big data projects. The software's graphical design environments simplify Hadoop programming and provides data quality features to identify and link connected records.