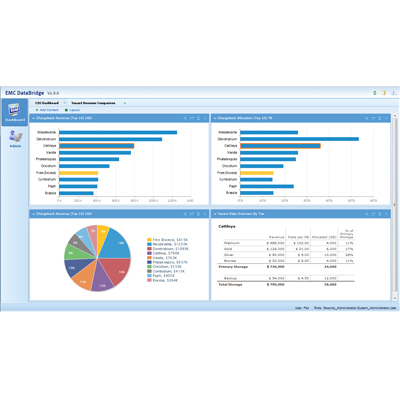 Debuting EMC DataBridge
EMC World saw the debut of EMC DataBridge, a new enterprise management tool that provides IT operations teams with a single pane of glass management for building customizable dashboards for delivering IT-as-a-Service.
EMC is providing a software development kit to allow customers to build their own applications for managing storage and server infrastructures, as well as software that allows those custom-built apps to be assembled on the screen as the user wants to view it. EMC DataBridge then runs the screen the user composed.