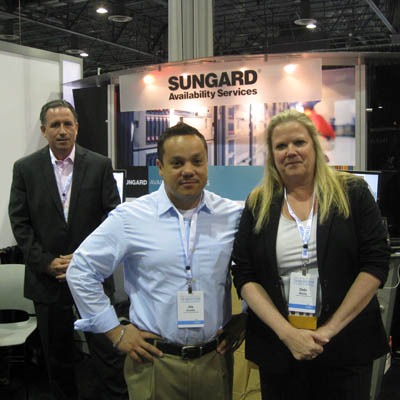 SunGard -- Focus On The Cloud
SunGard Availability Services, the Wayne, Penn.-based provider of disaster recovery, managed and other services to customers that in the last couple years has become a partner to solution providers as well, used its booth to talk about Infrastructure-as-a-Service and cloud services, said Debi Beatty, senior manager, channels marketing.
Jay Acosta, channel sales director (center), said the company was showing off its cloud services based on VCE Vblocks, its disaster recovery services based on EMC's Data Domain, Avamar, and its backup and recovery services products. "Our services are offered to all EMC channel partners," Acosta said.