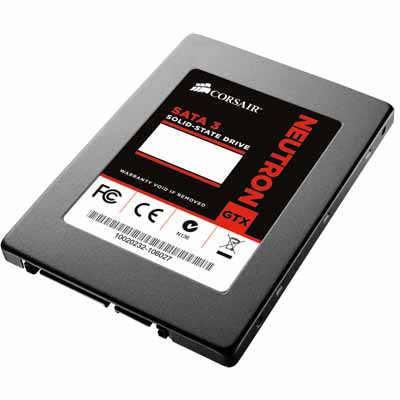 Corsair: High Performance, Low Profile
Taiwan-based Corsair in June unveiled its Neutron GTX Series SSDs targeting consumer users. The Neutron GTX SSDs feature the LM87800 6-Gb-per-second SATA controller from Link_A_Media Devices (LAMD), which provides on-the-fly error correction and advanced NAND management technology for improving the endurance of the flash memory.
The new SSDs are available in capacities of 120 GB, 240 GB and 480 GB, and they deliver up to 90,000 random read and write IOs per second, as well as sequential read speeds of up to 555 MB per second and sequential write speeds of up to 500 MB per second. They come in a 2.5-inch, 7-mm-high form factor and include brackets for use in 3.5-inch drive bays.