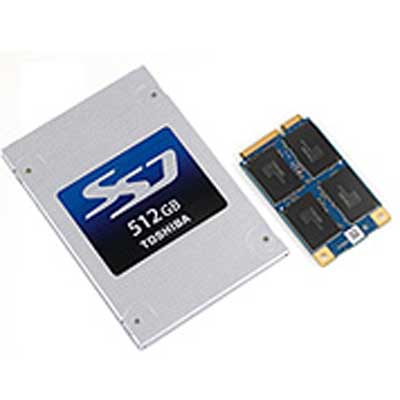 Toshiba: First To Market With 19-Nanometer NAND Flash SSDs
The Irvine, Calif.-based Toshiba Storage Products Business Unit of Toshiba America Electronic Components in June unveiled what it called the first SSDs to take advantage of 19-nm process NAND flash memory to increase performance while cutting power consumption compared to other types of NAND memory.
The new THNSNF SSDs, slated to ship in August, are expected to be available in 64-GB, 128-GB, 256-GB and 512-GB capacities. They all feature a 6-Gb-per-second SATA controller but use less than 0.1 watts of power.