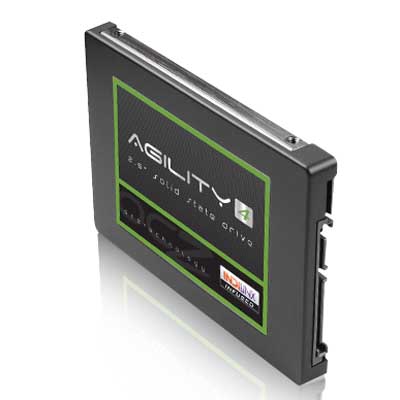 OCZ: Advanced Controller Technology
OCZ Technology Group, San Jose, Calif., in May unveiled its new Agility 4 SSD series based on its own Indilinx Everest 2 controller platform. The dual-controller architecture includes an advanced error correction code (ECC) engine, dynamic wear-leveling, auto encryption and other technology to extend NAND flash memory beyond manufacturers' rated program and erase cycle specifications, OCZ said.
The Agility 4 SSDs feature a 6 Gb-per-second SATA interface speed, transfer rates of up to 400 MB per second and up to 85,000 random write IOs per second. They are targeted at mobile and desktop users and come in capacity points ranging from 64 GB to 512 GB.