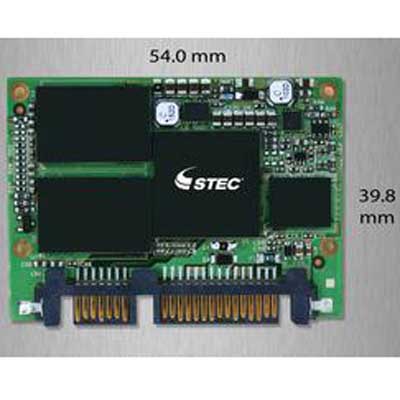 STEC: Bringing Enterprise SSD To Embedded Systems
STEC, a Santa Ana, Calif.-based producer of enterprise SSDs, in March entered the embedded systems market with the launch of its new MACH16 Slim SATA SSD. The MACH16 serves as a drop-in replacement for a standard rotating hard disk drive or an SSD, but it cuts space requirements by 60 percent and power requirements by up to 70 percent. Even so, STEC said, it provides the same flash management capabilities as its enterprise SSDs.
The MACH16 is available in 25-GB and 50-GB capacities, and it supports sustained read performance to up to 245 MB per second and sustained write performance to up to 150 MB per second.