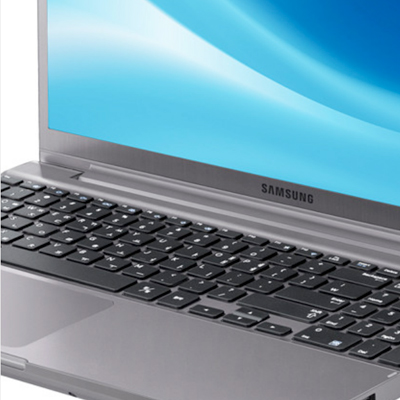 Samsung Series 7 Chronos
Among Samsung's latest high-performance laptops is the Samsung Series 7 Chronos, which topped the CRN Test Center's all-time list for laptop performance. Not to be confused with ChromeOS, the Chronos is a workhorse laptop that runs 64-bit Windows 7 Home Premium on an Intel Core i7 2.3GHz quad-core processor, 8 GB of 1,333MHz DDR3 memory, an AMD Radeon HD6750 PowerXpress discrete graphics processor with 1 GB of dedicated GDDR5 memory and a 750-GB SATA-II hard drive with 8 GB of cache. The Chronos turned in a top score of 13,896 on Geekbench 2.3.1, putting it on par with several high-end workstations we've tested.
Samsung's Series 7 laptops also include a multilayer slot-load DVD writer, an amazing 3-watt sound system, Gigabit Ethernet, WiFi b/g/n with a 2x2 MIMO and Bluetooth 3.0, all three types of video outputs, USB 3.0 and 3.0, and are available with a 15.4-inch display or an eye-popping 17-inch LCD, each with an LED backlight and anti-reflective glass.