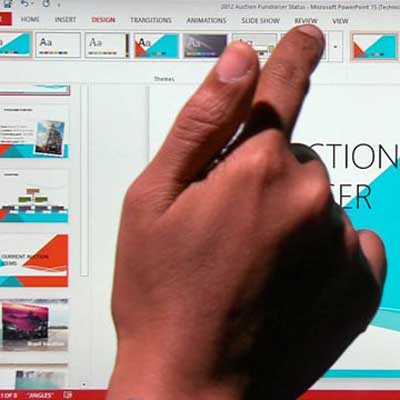 Microsoft Office 2013
Microsoft in mid-July unveiled a customer preview of Office 2013, including new versions of Word, Excel, PowerPoint, Outlook, OneNote and other modules, all with a consistent suitewide interface that's enhanced for use on tablets. The suite is widely rumored to be available early next year.
In tests ahead of the announcement, the CRN Test Center found a stable and responsive set of apps that integrate more tightly with each other, with Microsoft's Office 365 online suite and with Internet-based storage and social networks. Though all have a finger-friendly touch-mode, only OneNote and Lync execute in Metro; the rest run in Desktop Mode, including Word, Excel and PowerPoint, Access, Project and Visio.