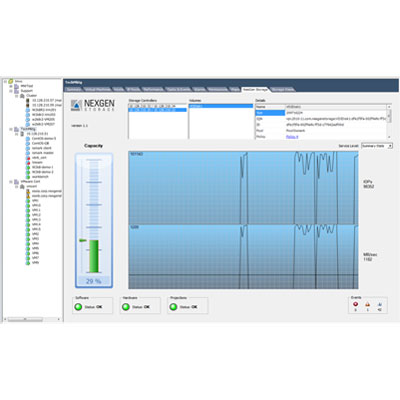 NexGen Storage: Provisioning And Monitoring Storage In VMware Environments
Louisville, Colo.-based NexGen Storage is previewing its NexGen Storage vCenter Plug-in, which allows VMware administrators to provision and manage virtual machine datastore capacity and performance by leveraging NexGen's Quality of Service (QoS) feature set.
The QoS feature set includes Provision Data Stores that allow administrators to provision new QoS-driven datastores from a single interface without leaving vCenter just by assigning a name, size and performance level to the datastore. Also included is Monitor Data Store Performance, which provides actionable information on real-time datastore performance and capacity utilization. vCenter administrators can use performance information to modify a datastore's QoS service level to address virtual machine performance issues without incurring downtime.