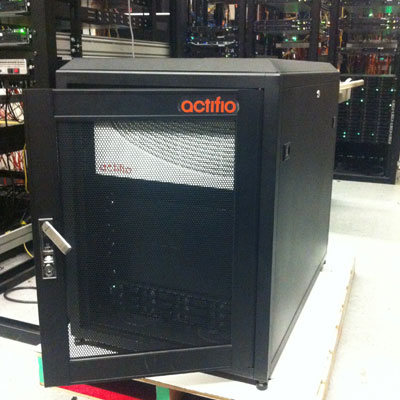 Actifio: Complete Data Management For Virtualized Environments
Waltham, Mass.-based Actifio's PAS-20T is a new version of the company's Protection and Availability Storage (PAS) system designed for medium enterprise and remote/branch offices. The PAS-20T storage system brings data management to server and network virtualization with the ability to recover any application instantly with a cost savings of up to 90 percent compared to other solutions, Actifio said. Benefits include "zero-touch" deployment and "zero-administration" combined with SLA-based management.
The PAS-20T scales to up to 20 TB, and it was designed to manage all the data protection and availability applications typically handled by siloed data management point tools like backup, snapshot, disaster recovery, business continuity, replication, deduplication and WAN optimization. It is expected to ship in the fourth quarter.