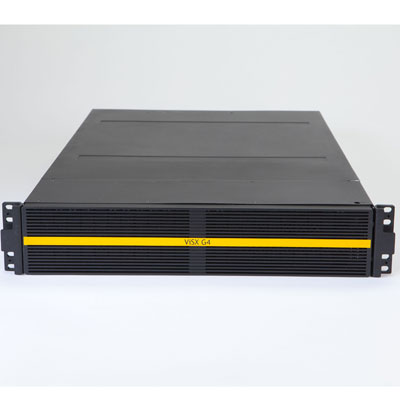 Astute Networks: Adding Flash Performance To Critical Apps
Astute Networks' new ViSX G4 VM storage appliances boost application performance in virtualized environments via its networked flash technology by 10 times, the San Diego-based company said. The result is a big improvement in both datastore and network performance that increases sustained throughput for business-critical applications without purchasing new storage or server resources or network capacity.
The ViSX VM appliances, expected to ship later this month, work with all virtualization platforms including VMware vSphere, Microsoft Hyper-V, Citrix XenServer and Red Hat RHEV. It complements existing SAN or NAS infrastructures with a non-disruptive flash-based datastore tier. The ViSX G4 provides up to 140,000 sustained random IOPS that is shareable by all virtual machines on all hosts over 10G or 1G Ethernet networks.