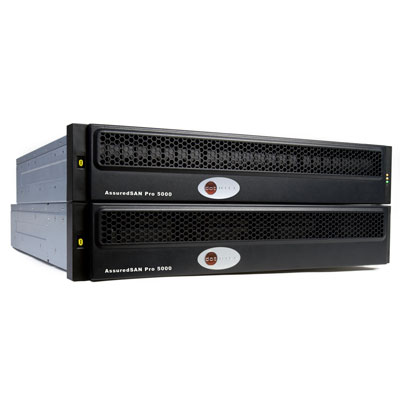 Dot Hill Systems: Dynamic Storage Tiering
The new Dot Hill AssuredSAN Pro 5000 Series from Longmont, Colo.-based Dot Hill Systems is an intelligent, automatic, real-time tiered storage solution that supports rapid access to data even as that data changes dynamically. Dot Hill said its AssuredSAN Pro 5000 Series provides midrange storage customers with a high-performance, highly available and reliable integrated storage solution with built-in, real-time autonomic tiered storage and virtualization.
The AssuredSAN 5000 Series identifies data "hot spots" and dynamically responds by moving information from its enterprise SAS hard drives to the SSDs on a minute-by-minute basis, all without the need for user-defined policies or settings.