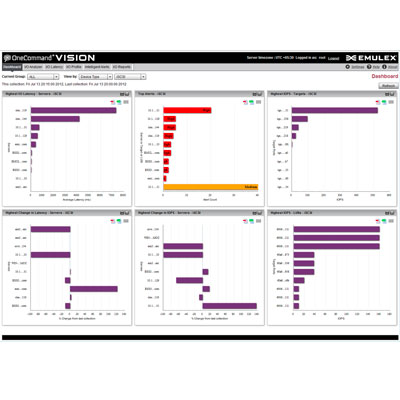 Emulex: Upgrading OneCommand Vision I/O Management
The Emulex OneCommand Vision 3.0 I/O management tool from Emulex provides proactive I/O management, maximizes I/O resource utilization and proactively enhances performance and availability by monitoring and analyzing critical I/O performance metrics, the Costa Mesa, Calif.-based company said.
Vision proactively monitors storage performance and health metrics, sending Intelligent Alerts that can help prevent slowdowns and outages. New at VMworld is a portfolio of options to extend support to include SAN-attached storage connected via iSCSI, direct attached storage and Logical Volumes presented to servers. The Emulex OneCommand Vision 3.0 family also now includes Professional, Essentials, and free editions.