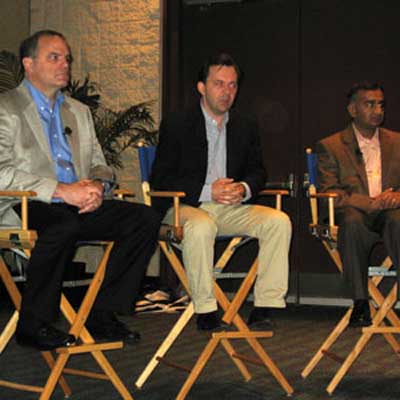 June, 2009: V+C+E, Not Quite Yet VCE
The last block fell in place in building the VCE foundation when VMware, Cisco and EMC held a joint press event at EMC World 2009 to unveil a partnership between the three companies and how they would develop cloud computing platforms.
This wasn't VCE yet. It was originally called the VMware-Cisco-EMC alliance. Later, it would be called VCE, which was short for "Virtual Computing Environment." Eventually, it was just VCE.
Pictured: Chuck Hollis (left), EMC's vice president and CTO of global marketing; Ed Bugnion (center), Cisco CTO; and Parag Patal, VMware's vice president of alliances