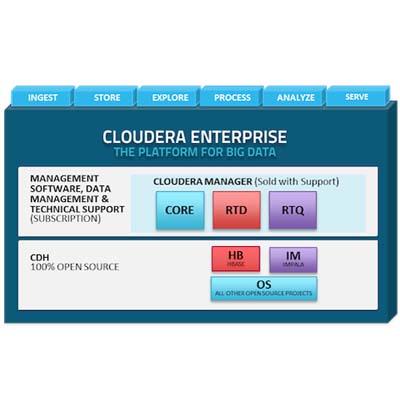 Cloudera Rolls Out Real-Time Query Engine For Hadoop
Cloudera released a real-time query engine for Hadoop, called Impala. The engine will allow Cloudera's platform for managing massive data processing, Cloudera Enterprise, to handle real-time as well as batch operations on any type of data in one system.
Impala is an Apache-licensed engine for managing data stored in Hadoop Distributed File System (HDFS) and Hbase. Cloudera Enterprise RTQ (Real-time Query) offers management and support capabilities needed to run Cloudera Impala in production environments.