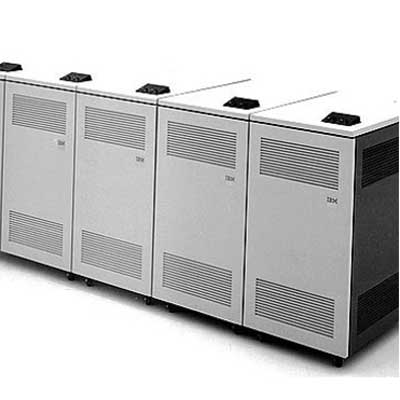 1979: Thin-film Head Technology Introduced
The IBM 3370 was the first hard drive to introduce thin-film head technology to disk storage. Thin-film technology uses a thin layer of material on the head of a drive instead of a ferrite metal-based material to significantly decrease the gap between the head and the platter, which increased data density.
The IBM 3370 initially featured 571 MBs of data, with up to four units able to attach to the IBM System/30 midrange computer for a total capacity of 2.3 GBs.