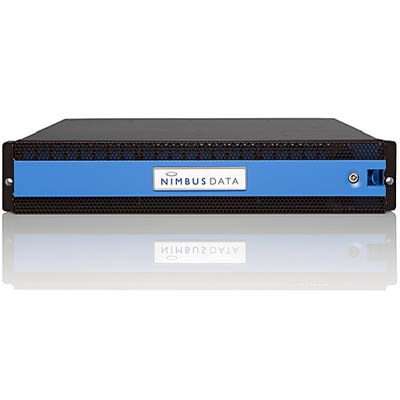 Nimbus Data Unveils High-Performance Gemini Flash Arrays With 10-Year Warranty
Nimbus Data Systems in August unveiled a new line of flash memory arrays with a 10-year warranty and new ways to manage flash memory the company claims provides future-proof flash storage. Nimbus' Gemini array, the third generation of Nimbus Data's all-flash array family, uses a new controller that actively manages the device's MLC flash memory to provide long-term performance, and it includes dual controllers to eliminate single points of failure and support for non-disruptive software updates and servicing.
Central to Gemini's 10-year warranty is the addition of DRAM to each flash drive in the array, as well as flash lifecycle management technology that identifies particular MLC flash memory cells with higher endurance than others and then uses those high-endurance cells more extensively. A full rack of Gemini arrays can provide up to 1 petabyte of flash storage capability.