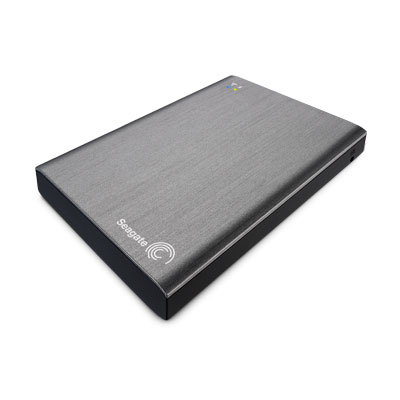 Seagate: Wireless And Mobile Storage
Storage vendor Seagate Technology showed several new wireless and mobile storage devices at CES, including the Wireless Plus (pictured), a new mobile storage device that can be accessed without wires or the Web. It can carry over 500 movies or thousands of songs, photos and documents, and it offers up to three simultaneous video streams and eight Wi-Fi connections to work with multiple devices.
Also new is Seagate Central, a portable storage device for organizing and backing up to 4 TB of data that can then be accessed remotely from a Web browser or via a free app for tablets and smart phones.