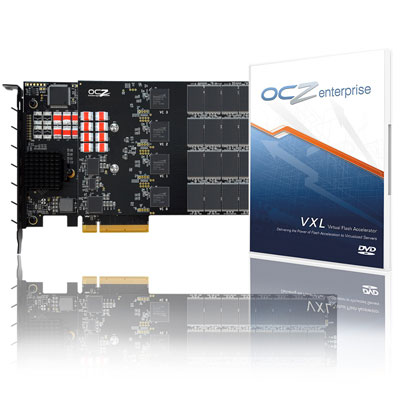 OCZ: Integrated Virtualization For Flash Storage Performance
OCZ, the San Jose, Calif.-based SSD developer, used VMware Partner Exchange to unveil OCZ VXL Software, which works in conjunction with OCZ Z-Drive R4 PCIe SSDs to provide an integrated virtualization solution for efficient on-demand distribution of flash to help maximize application performance.
The upcoming Version 1.3 of the software features synchronous data mirroring and automatic server failover mechanisms to enable SAN-less, highly available, fault-tolerant environments based entirely on virtualized host flash. The new release also enables flash cache to be preloaded with critical data at predetermined schedules to ensure that data is available on SSD flash when required by the application.