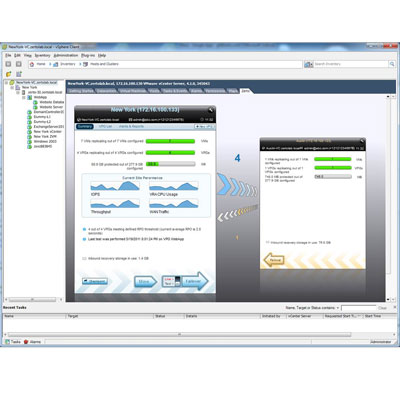 Zerto: Disaster Recovery For Virtualized Environments
Boston-based Zerto showcased Zerto Virtual Replication (ZVR) 3.0, a simple, automated disaster recovery technology for virtualized workloads at the virtual machine level. This includes mission-critical or tier-two applications in local or remote branch office scenarios whether based in virtual data centers or hosted in clouds.
ZVR 3.0, scheduled to ship next quarter, includes robust disaster recovery capabilities for branch offices, a parallel recovery feature to quickly recover large applications, and a new "test-before-commit" function. For cloud service providers, ZVR 3.0 includes the Zerto Self-Service Portal (ZSSP), which integrates seamlessly into an existing portal for disaster recovery services, and Zerto Cloud Manager (ZCM), which provides a single view of a customer's data across one or more locations.