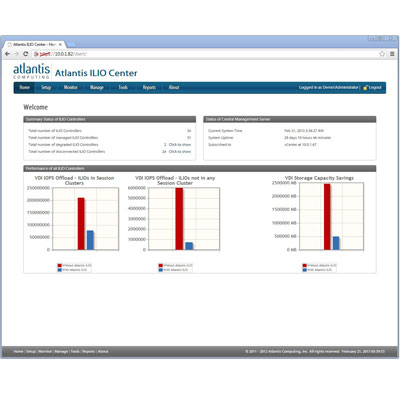 Atlantis ILIO: Sub-$300 Storage For Persistent VDI
Mountain View, Calif.-based Atlantis Computing showed its Atlantis ILIO Persistent VDI 4.0 in-memory virtual desktop infrastructure storage solution that enables businesses to deliver persistent virtual desktops that run completely using server RAM as storage. Atlantis claims the solution delivers a better-than-PC user experience at an infrastructure cost of less than $300 per desktop while fully automating the deployment for thousands of users.
Atlantis ILIO In-Memory storage technology delivers the performance of local server RAM while maintaining a realtime optimized backup using a small amount of shared SAN/NAS storage to ensure data protection and availability.