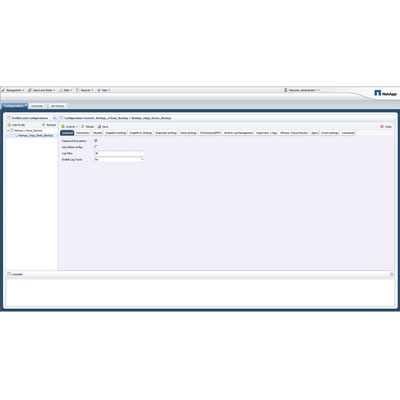 NetApp: Physical Storage In SDDC Environments
NetApp used VMware Partner Exchange to show how nonstop storage operations powered by Clustered Data ONTAP provides the agility to utilize physical storage resources in a software-defined data center. The company also showed performance acceleration with its Flash technologies including array-based FlashPools and host-side Flash Accel.
NetApp also showed the scalability of VMware vCloud and Horizon Suites Workspace through VAAI and VCAI integrations, as well as enterprise-level backup and recovery with NetApp Snap Creator and Snapshot backups and data protection for vCloud and Horizon Workspace.