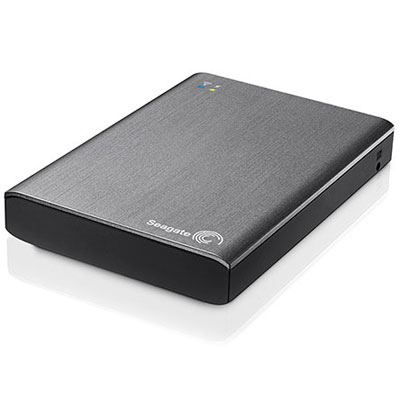 Seagate Wireless Plus
When the storage on your tablet is tapped out, a PC often becomes the repository, tethering the device forever to its master. No more, thanks to Seagate Wireless Plus, a battery-powered external hard drive released in February that connects wirelessly to Android and iOs smartphones and tablets, and adds a terabyte of storage with no cables for data or power.
These capabilities alone might be enough to justify its $199 retail price tag. But Wireless Plus also can act as a storage and media streaming server as well as an Internet access point for mobile devices within a 150-foot radius. The drive broadcasts its own Wi-Fi network, and once connected to an existing access point, bridges its connection to up to eight clients without special software. For accessing the drive for storage or streaming, the Seagate Media app for Android and iOS is simple to use.