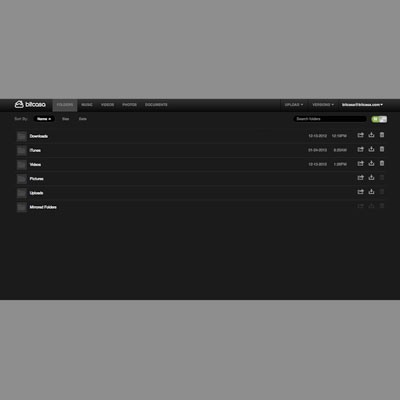 Bitcasa Infinite Drive
Bitcasa Infinite Drive provides an "infinite" space for users to upload an unlimited number of files. Developed by venture-funded startup Bitcasa, this storage platform safely protects data while allowing instant access to all files.
Bitcasa "mirrors" a selected file to what the company calls the Bitcasa Infinite Drive in the cloud, creating a copy of the file. What's great about Bitcasa is that it uses a patented algorithm to reduce actual storage which can speed up the streaming of all documents, photos, videos and music to all your synced devices. Files also are organized by type, which makes searches quick and easy. Files can be shared, no matter the size, with whomever -- recipients don't have to have Bitcasa installed to open a file. Bitcasa also guarantees security by encrypting all files to the cloud, so only the owner can have access. Deleted files can be recovered by using the option to "rollback" to previous versions of a file as well. Bitcasa offers 10 GB of free cloud storage or unlimited cloud storage for $99 per year.