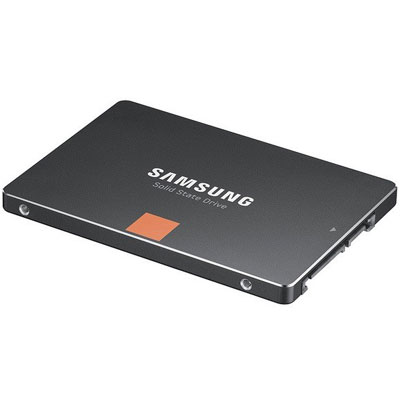 Samsung 840 Pro Series
With the 840 Pro Series, Samsung offers consumers and professionals a line of MLC SSDs that are rated to deliver transfer speeds in excess of 500 MB/s, roughly doubling those of the previous generation. According to Samsung, the key to its performance is its three-core MDX controller, which now incorporates ARM Cortex processor cores. Having three cores lets the controller read with one core, write with another and collect garbage with the third. Rated performance of the 512-GB tested drive is 540 MB/s for sequential reads and 520 MB/s for writes. Random transactional performance peaked at 100,000 for reads and 90,000 for writes. The drive is also available in 256-GB and 128-GB capacities. Samsung drives also include feature-rich data-migration software that uniquely identifies videos, ISOs and other large files for deletion or migration to separate media.
Storage Week continues tomorrow with a close look at CRU DataPort's latest highly secure data storage appliance. Also don't miss the CRN Test Center's coverage of Three Wise NAS Devices.