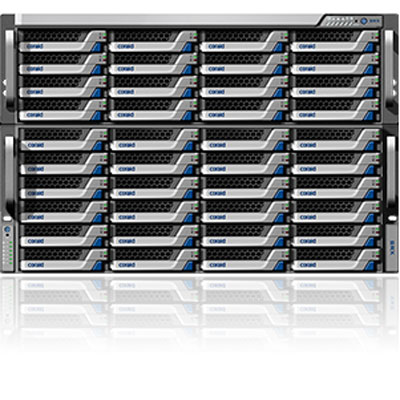 Coraid Demonstrates Software-Defined Storage in OpenStack Environments
Coraid, the Redwood City, Calif.-based developer of the EtherDrive scale-out storage technology based on commodity hardware, demonstrated its EtherDrive storage in OpenStack cloud environments.
Coraid in February had said it contributed drivers for ATA-over-Ethernet (AoE) and its Coraid EtherCloud platform for software-defined storage to the OpenStack Block Storage Cinder project. The drivers were released with the release of OpenStack Grizzly earlier this month. Coraid's AoE driver lets OpenStack-based clouds integrate with Coraid's EtherDrive and EtherCloud platforms for scalable, automated storage services across massively parallel 10 Gigabit Ethernet.