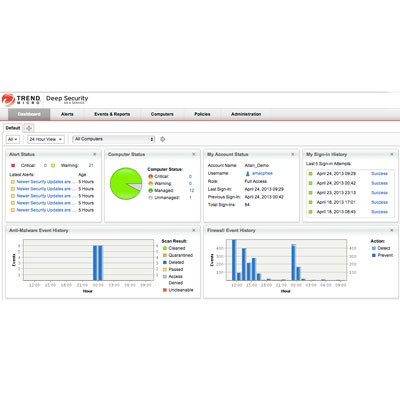 Trend Micro Enhances Security Of AWS Instances
Cupertino, Calif.-based cloud and data center security developer Trend Micro is enhancing its offering with Trend Micro Deep Security as a Service, a comprehensive suite of security capabilities built for the cloud, including AWS environments. The new service can be instantly and automatically turned on when a new AWS instance is created, regardless of deployment method, to help remove the risk of time lag between creation and security tuning.
Deep Security delivers AWS-recommended capabilities for host-based intrusion detection/prevention and firewall, along with complementary capabilities for securing servers like whitelisting, antimalware and file-integrity monitoring. Deep Security offers customizable policy templates and automatic rules, all managed from a single administrative console. Also included is AutoSync to dynamically detect new AWS instances and enable a single, consistent view of the computing environment.