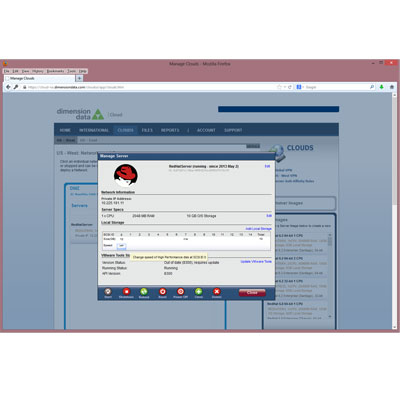 Dimension Data: Three-tiered Cloud Storage
EMC World saw global integrator Dimension Data introduce new tiered storage options as part of its enterprise-class Public Compute-as-a-Service (CaaS) offering. The new offering gives customers a choice of three tiers of storage based on SLA requirements, with pricing ranging from $0.07 to $0.44 per GB per month.
The storage part of the Public Compute-as-a-Service (CaaS) is based on EMC's VNX storage platform, and it gives a choice of high-performance, standard and economy tiers that can be set dynamically as requirements change.