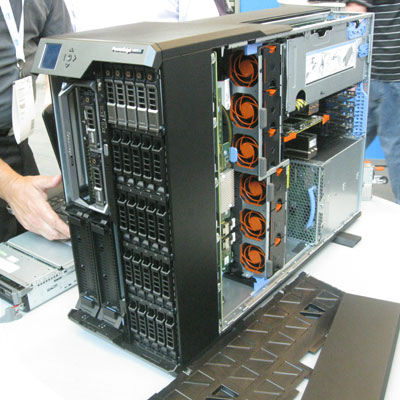 Inside The PowerEdge VRTX
The PowerEdge VRTX features up to four dual-processor server blades, each with a maximum capacity of 768 GB of memory. It can be configured with up to 48 TB of direct-attach storage capacity, which is shared among the up to eight processors. Dell PowerConnect networking technology is also built into the small chassis.
The PowerEdge VRTX is scheduled to ship in June with an entry price of $9,999 for two blades, each with a single processor and 32 GB of memory, as well as 5 TB of SATA storage.