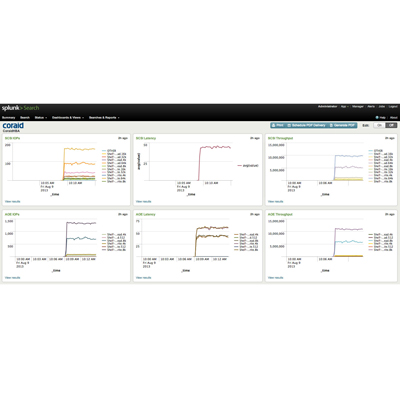 Coraid: Looking For Performance Analytics From All That Data
Coraid, a Redwood City, Calif.-based provider of scale-out Ethernet storage solutions, used VMworld to show its new EtherCloud Insight platform for storage performance analytics. EtherCloud Insight offers customers visibility across the entire data path from the server through multiple network paths to the distributed storage infrastructure. It profiles end-to-end performance to help in system design, and it diagnoses performance issues to help reduce storage over-provisioning and increase application uptime.
Coraid also entered a strategic alliance with Splunk, a San Francisco developer of technology that provides real-time operational intelligence from machine data. The alliance is aimed at enabling large-scale machine data analytics in enterprise and cloud data centers, and it combines Splunk's data collection, indexing and analytical capabilities with Coraid's flexible scale-out storage architecture.