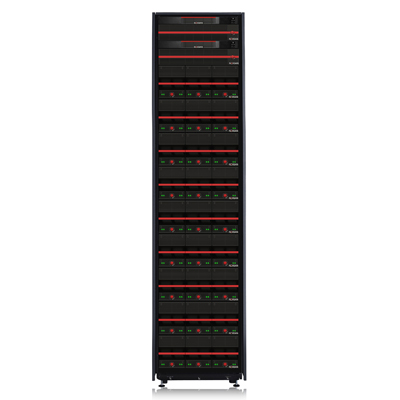 Imation: New Hybrid Storage Platform From Its Nexsan Acquisition
Oakdale, Minn.-based Imation used VMworld to unveil its new NST6000 unified hybrid storage platform, which provides simultaneous support of block (Fibre Channel and iSCSI) and file-level (NFS, CIFS, SMB and FTP) data traffic in a single solution. The NST6000 platform stems from Imation's $120 million acquisition of Nexsan.
The first NST6000 model, the NST6530, is slated to ship to solution providers this fall. It features dedicated high-performance controllers and a front-end caching engine connected to Nexsan E-Series storage to provide high-random I/O performance to up to 5 PB of capacity. The NST6530 system is optimized for virtualized IT environments with high-capacity requirements, and it simultaneously supports large-scale I/O-intensive workloads generated from multiple virtual machines.