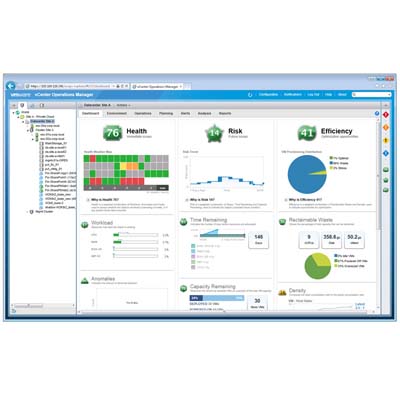 VMware Operations Manager
There may be no bigger bang-for-the-buck play for partners looking to yield big profits than VMware's new Operations Manager proactive virtualization monitoring and management software. VMware, in fact, got the Partner Exchange party started by announcing an additional up-front margin accelerator for partners that sell the Operations Manager virtualization monitoring and management software with vSphere. The additional margin stacked on top of all of the other VMware incentives can bring the total margin on a deal for vSphere with Operations Manager to a whopping 51 percent.
Colleen Kapase, senior director of partner readiness for VMware, called the vSphere Operations Manager play the No. 1 initiative partners can undertake to significantly increase their profitability. She said she expects thousands of partners to be selling the vSphere with Operations Manager by the end of the year.