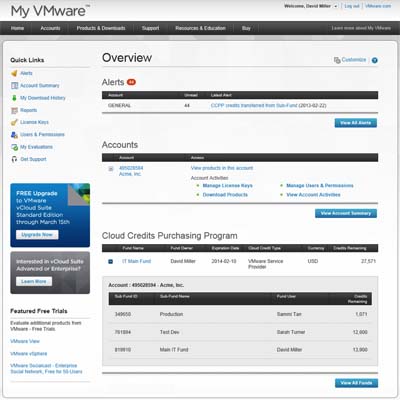 Cloud Credit Program
VMware is stepping up its hybrid cloud offensive with a new program aimed at incenting more solution providers. The cloud credit program allows customers to purchase prepaid credits from their solution provider of choice and exchange them to get access to IaaS offerings from VMware service provider partners. The program gives solution providers up-front revenue for driving cloud services sales through VMware service provider partners.
Keith Norbie, vice president of Nexus, the Minnetonka, Minn., office of Atlanta-based solution provider Stratos Management Systems, and a VMware enterprise partner, called the cloud credit program a breakthrough offering. "It is about being at the center of how customers want to consume IT," he said. "The cloud credits go back to you as a solution provider. It's a big win."