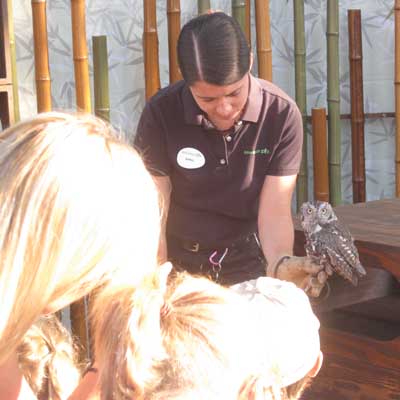 Wise Place For A Party
San Diego Zoo employees brought in interesting birds and animals to entertain the kids, and the adults enjoyed the opportunity to be kids at least for the night.
Some of the kids who thought they were being entertained accidentally learned something at the event. April, pictured here, said owls really aren't as wise as they are commonly thought to be, although they are really good at hunting and, therefore, not starving to death.