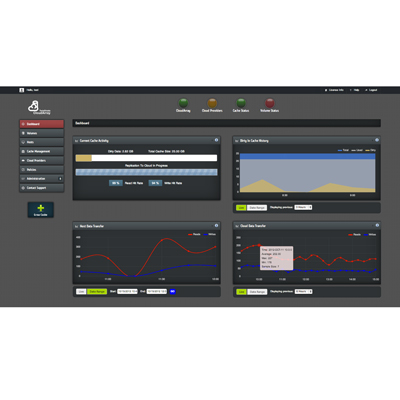 TwinStrata CloudArray 4.7
TwinStrata, which sells appliances that connect back-end enterprise infrastructure with the public cloud, is enabling customers to access production snapshots of their data remotely with an update to its CloudArray storage software. This is important because it makes for easier disaster recovery and testing.
TwinStrata CloudArray 4.7 also comes with stronger encryption key protection, support for Keystone authentication for OpenStack clouds, and support for dsNet, a storage technology from cloud vendor Cleversafe.